Samples of Dr. Carol Goldberg's Public Speaking
Please be sure your computer's sound is on.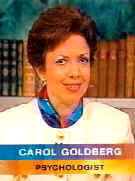 Click on above photo to watch Today show video.
***************************************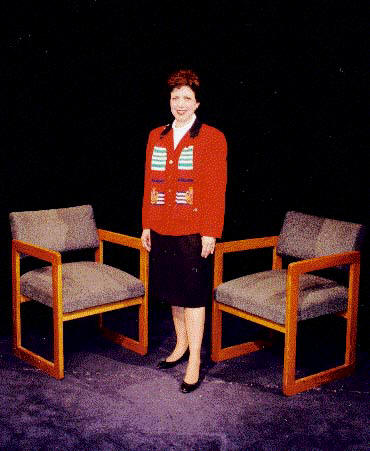 Dr. Carol Goldberg and Company
Prior to watching excerpts from it, here is an overview. Dr. Carol Goldberg and Company is a half-hour TV interview program about health, education, and business. Dr. Goldberg is Host and Producer of this award-winning program, which airs at least weekly on Public Access TV throughout Manhattan and Long Island since 2001 and continuing. The format is a conversation between Dr. Goldberg and psychologists, physicians, attorneys, and authors about their work. For live spontaneity, shows are recorded without any script, rehearsal, or editing. Four programs are recorded in a row, with only a few minutes between them. Without camera crew, teleprompter, or cue person, cameras are locked in place and Dr. Goldberg serves as Floor Manager.
Click on above photo in TV studio to watch excerpts from
Dr. Carol Goldberg and Company.