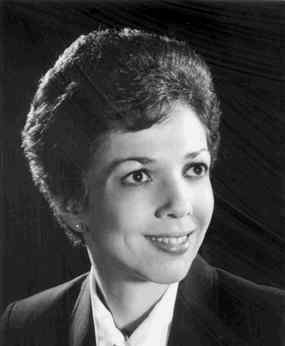 Once upon a time, Dr. Carol Goldberg had an inspiration to apply her understanding of people to increase their health and productivity. She would teach people how to manage stress and stay motivated to reach their goals. To reach many people and because of the value for businesses, her workshops and motivational speaking would be at corporations, conferences, training facilities, conventions, and meetings. After doing this part time for many years, she decided to expand it to establish a corporation. Thus, Getting Ahead Programs was born in 1995.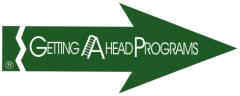 She chose the name Getting Ahead Programs.? From the initials for Getting Ahead Programs, G.A.P., she developed the motivational slogan, "Close the gap between where you are and where you want to be.?quot; She designed an arrow shaped logo to indicate progression and be a pointer. In the arrow, she placed a gap, a ladder for advancement, and colored it green for growth and money.
She views psychology broadly, as essential to everything with people (not the narrow misconception that psychologists only deal with mental illness). Psychologists are vital to organizations and the workplace, enhance productivity, and were the first marketing researchers. Thus, she developed the slogan, "Psychologists are the people experts" for the New York State Psychological Association's Public Service Announcements."
Because most of our programs are conducted by Dr. Goldberg and because you can judge an organization by its leader, here is a summary of Dr. Carol Goldberg's track record.
Credentials and Honors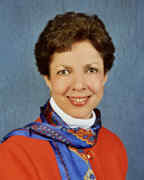 Ph.D. Columbia University
Fellow of the American Psychological Association and Fellow of its Media and Independent Practice Divisions
Board Certified, American Board Professional Psychology
Fellow, American Academy of Clinical Psychology
Licensed Psychologist
Distinguished Service, Special Media, and Continuing Education Awards from New York State Psychological Association (NYSPA)
Award for Outstanding Leadership from Psychology Internship Directors of New York State
President's Millennium and Distinguished Achievement Awards, Nassau County Psychological Association (NCPA)
Experience
Workplace consultant
President, Getting Ahead Programs
Web site designer, Web Sites and Sound Bites?/sup>
Stress management consultant in the practice of Wilbur J. Gould, M.D., voice specialist to U.S. Presidents, distinguished speakers, and famous performers
Selected by the American Psychological Association to do audio bites for radio stations throughout U.S.
Chair, Marketing and Public Relations Committee, NYSPA

D

eveloped the slogan used in NYSPA's PSAs on TV and radio: "Psychologists are the people experts."

NYSPA Council (Governing Board) Representative from the Organizational, Consulting, and Work Division

Chair, New Markets Committee, NCPA
President of the Clinical Division of NYSPA (1300 members)
Executive Leadership and Psychologically Healthy Workplace Award Committees of NYSPA
Host and Producer of award winning television program, Dr. Carol Goldberg and Company, which airs at least weekly in New York City and vicinity since May 2001

Interviewed in major national TV, radio, and print media

Formerly Chief Psychologist, university professor, independent practitioner, author of journal articles
Membership in Business Associations
Society of Consulting Psychology, American Psychological Association
Organizational, Consulting, and Work Division (formely Industrial, Organizational, Personnel Division), NYSPA
METRO
Long Island Association
Long Island Center for Business and Professional Women
National Association of Female Executives